If you've heard it once, you've heard it a million times - the book was better. There's nothing like debating the differences between a favorite book and its translation to the screen. But if you don't know your beloved series is coming out as a movie or that the fun looking preview you saw was adapted from a book, how can you join the debate? The Library to the rescue! Here we will be exploring the movie adaptations soon to hit your local theatres and give you the chance to read before you view.
Coming this April :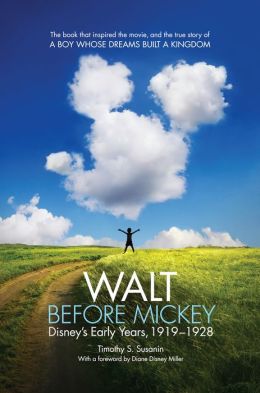 Walt Before Mickey is a biography of Walt Disney's life before the mouse. Covering 1919 through 1928, this novel features a young Disney on the cusp of adulthood and success.
Watch the trailer and learn more about the cast here
Release Date - April 3, 2015
Nicholas Sparks' The Longest Ride is a tale of love and loss. While an elderly man hangs on to the last threads of life and remembers the love he has lost, a young woman falls deeply in love. But both pairings, old and new, will face hard decisions that require faith and love to see them through. The story of two very different couples and how we can find connection in the least expected ways.
Learn more about the story, watch a trailer and sign up for updates here
Release Date - April 10, 2015
In Tom Rob Smith's Child 44, Soviet security officer Leo Demidov finds himself demoted and discredited without warning. A former war hero and loyal servant of the state, Demidov can't walk away from the crimes his government refuses to acknowledge. Though he no longer has the resources of the MGB at his side, Demidov fights to solve the serial child murders plaguing Moscow.
Watch the trailer and look a gallery of set photos here
Release Date - April 17, 2015
Shortly after being fired as a New York Times journalist for fabricating a key element to an article, Michael Finkel discovered that a murderer on the run had stolen his identity. Michael Longo, wanted for a horrifying familicide, had been caught in Mexico and the only reporter he would talk to was the man whose identity he had assumed. In True Story: Memoir, Murder, Mea Culpa Finkel grapples with the fine line between truth and fiction for both Longo and himself.
Watch the trailer and a short documentary on Finkel here
Release Date - April 17, 2015
Stay tuned to see what other great books are headed for the silver screen
---