If you've heard it once, you've heard it a million times - the book was better. There's nothing like debating the differences between a favorite book and its translation to the screen. But if you don't know your beloved series is coming out as a movie or that the fun looking preview you saw was adapted from a book, how can you join the debate? The Library to the rescue! Here we will be exploring the movie adaptations soon to hit your local theatres and give you the chance to read before you view.
---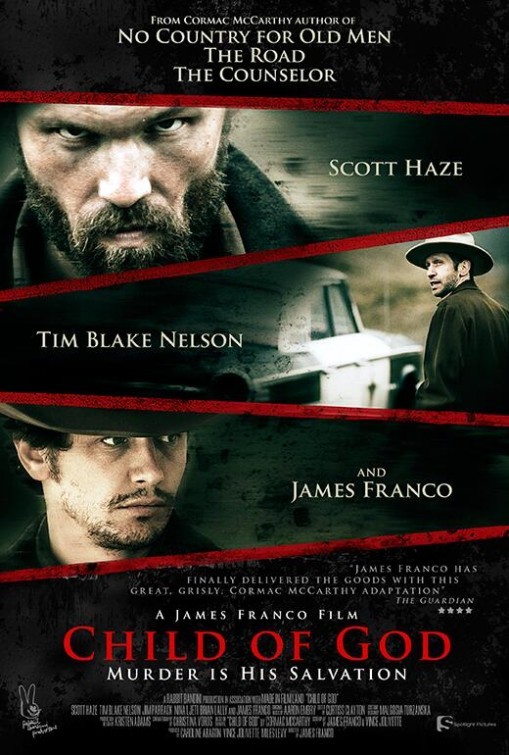 Lester Ballard devolves into criminal behavior, barbarism and necrophilia as circumstances isolate him from others. From the Pulitzer Prize winning author of "The Road", "Child of God" explores the darker side of human nature and its struggle with civilized society.
Watch the official trailer here
Release Date - 8/1/2014 (limited release)
Hundred Foot Journey by Richard Morais
When the Kadam family immigrates from India to France to open a restaurant across the street from a Michelin starred restaurant they find themselves facing both cultural and culinary clashes. But when Madame Mallory discovers a true culinary talent in their son Hassan, their mutual appreciation in fine food builds a bridge between cultures.
Watch a trailer and learn more about the story here
Release Date - 8/8/2014
The Giver by Lois Lowry
In a society in which pain and suffering have been minimized and every members' duties assigned, life seems easy and good. But when twelve year old Jonas is appointed to the role of Receiver of Memory he begins to see the truth behind the Utopia he thought he knew. Now Jonas must decide if he wants to stay in the safe but limiting society he grew up in or escape to a world where the possibility for both joy and pain are endless.
Learn more about the film, enter The Giver challenge and see exclusive video clips here
Release Date - 8/15/2014

In Gayle Forman's If I Stay, a happy family of four's carefree daytrip is cut short by a horrific car crash. Upon waking from the accident, daughter Mia finds herself watching EMTs work desperately on her own comatose body. As she ascertains the extent of her injuries, Mia must decide if she will keep on fighting to wake up or give in to the temptation of letting go.
Watch the trailer and learn more about the cast and crew here
Release Date - 8/22/2014
"Sin City: A Dame to Kill For" revisits Frank Miller's Sin City and its hard-boiled inhabitants.
Scroll through a photo gallery, download a gif and learn more about the film here
Release Date - 8/22/2014
When Ordell Robbie and Louis Gara kidnap the wife of a millionaire, they figure they are in for some easy ransom money. But after her cold husband decides he doesn't want her back, they get something even better; a willing accomplice. An adaptation of Elmore Leonard's classic novel The Switch.
Watch the trailer and learn more about the cast and crew here.
Release Date - 8/29/2014
Stay tuned to see what other great books are bound for the silver screen
---