Our celebration of the word wizardry of Lorenz Hart continues with another love song. With February 14th right around the corner, what better song to choose than the Rodgers and Hart classic My Funny Valentine? Leave it to Larry to write a short, simple lyric that captures the essence of romantic love with tenderness and humor.
My Funny Valentine was written for Rodgers and Hart's 1937 musical Babes in Arms. The original Broadway production was choreographed by George Balanchine and featured the dancing of Fayard and Harold, the fabulous Nicholas Brothers. Child actress/singer Mitzi Green introduced two songs in this show that would become part of the Great American Songbook--The Lady Is a Tramp and My Funny Valentine.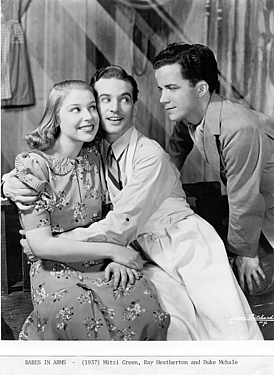 A publicity shot from the original Broadway production of Babes in Arms. Mitzi Green (far left) sang the song to her love interest in the show, a character named Valentine LaMar (played by Ray Heatherton, who is giving her a squeeze).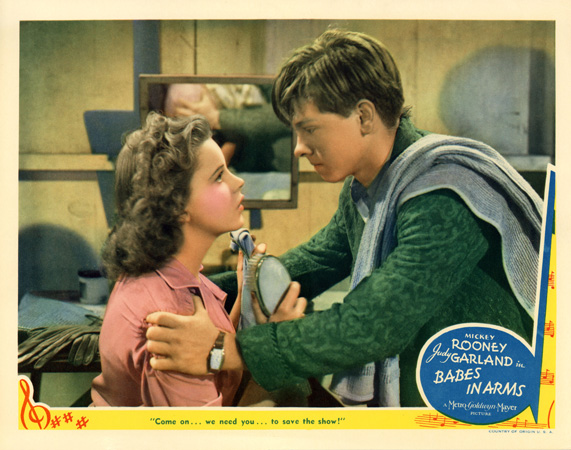 The song was cut from MGM's 1939 film version of Babes in Arms, which starred Judy Garland and Mickey Rooney. The character of Valentine was also axed, in order to make room for a lighter-hearted plot that emphasized good old American gumption of the let's-put-on-a-show-in-the-barn! variety, which became a successful Rooney-Garland formula.
Despite being omitted from the film version, My Funny Valentine endures. It first cracked the charts in 1945, when it was recorded by bandleader Hal McIntyre, featuring a vocal by Ruth Gaylor. Since then, the song has appeared on over 1300 albums and has been recorded by over 600 artists, including current Grammy "It" boy Sam Smith. Unlike the sultry Bewitched, Bothered and Bewildered, My Funny Valentine gives voice to a more down-to-earth, unvarnished brand of affection. In addition, it contains one of Larry's lyrical trademarks--the perfectly placed polysyllabic word. Enjoy!
My Funny Valentine
lyrics by Lorenz Hart
My funny Valentine,
Sweet comic Valentine,
You make me smile with my heart.
Your looks are laughable,
Unphotographable,
Yet you're my fav'rite work of art.
Is your figure less than Greek?
Is your mouth a little weak?
When you open it to speak
Are you smart?
But don't change a hair for me,
Not if you care for me,
Stay, little Valentine, stay!
Each day is Valentine's Day.
Now listen to it! Click here to go to our Freegal page, where you can download and listen to a wide variety of versions of this song for free!
---