If you've heard it once, you've heard it a million times - the book was better. There's nothing like debating the differences between a favorite book and its translation to the screen. But if you don't know your beloved series is coming out as a movie or that the fun looking preview you saw was adapted from a book, how can you join the debate? The Library to the rescue! Here we will be exploring the movie adaptations soon to hit your local theatres and give you the chance to read before you view.
Coming this August :
From best selling author Gillian Flynn, Dark Places tells the story of Libba Day who, as a child, was the sole survivor of a cult massacre. Split between the day of the killings and 25 years later, the story unravels what Libba believes to have happened and a much more sinister possibility.
Go to the film's Facebook page to watch the trailer or visit the official website for the novel's (fictional) group of violent crime devotees here
Release Date - August 7, 2015
Encouraged by a teacher to keep a diary, fifteen year old Minnie Goetze lays out her hopes and fears as she chronicles her frustration at home, her isolation from her peers and her ill-fated affair with her mother's older boyfriend. Told in a combination of illustration and written diary entries, Phoebe Gloeckner's semi-autobiographical The Diary of a Teenage Girl shows Minnie's struggle to navigate the nebulous boundaries between childhood and adulthood while living in the turmoil of 1970's San Francisco.
Watch the trailer and learn more about the cast and crew here
Release Date - August 7, 2015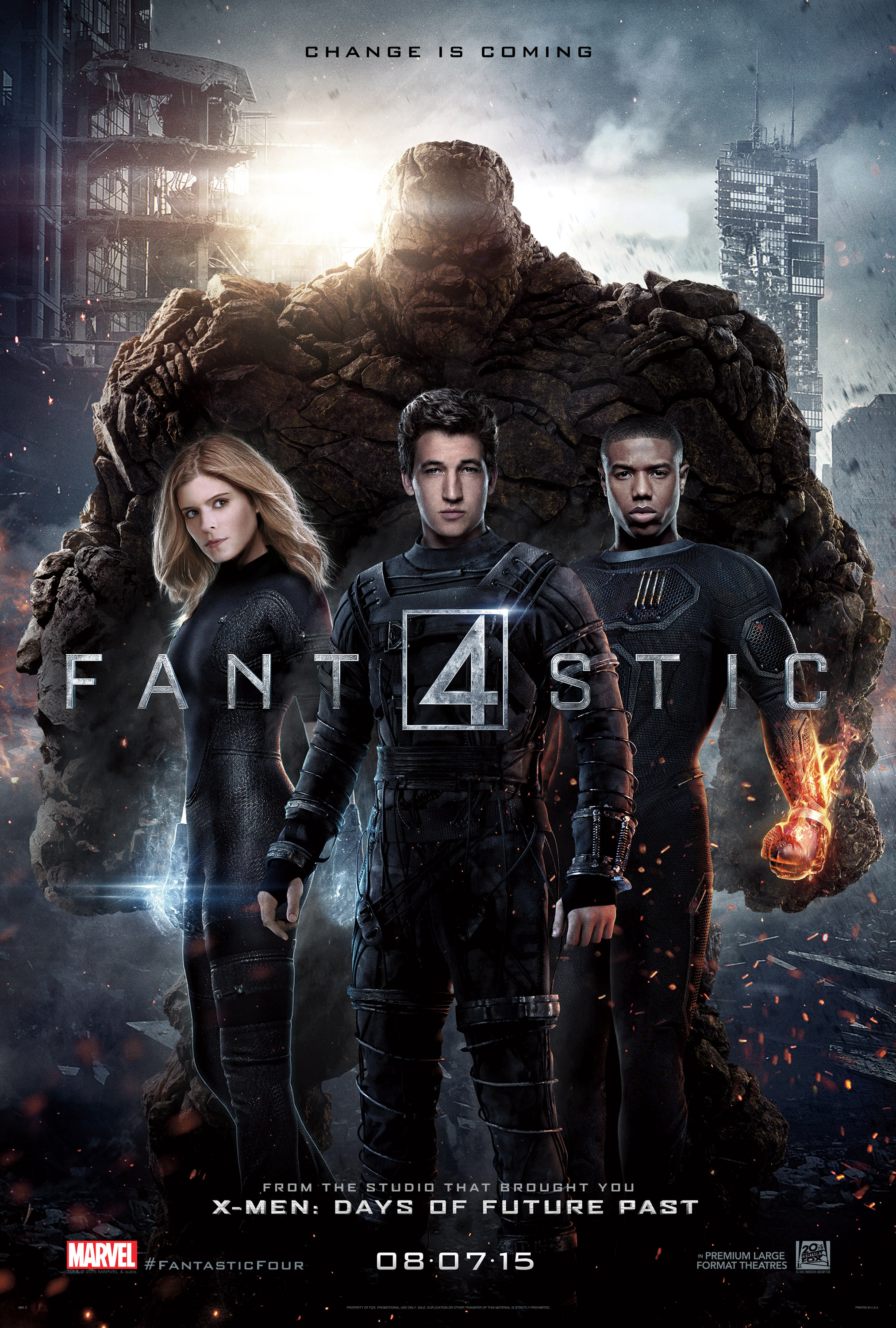 Famed comic creators Stan Lee and Jack Kirby's first collaboration portrayed the origin of the Fantastic Four, a set of superheroes whose powers were ignited by an encounter with cosmic rays. Follow the Invisible Woman, the Human Torch, Mister Fantastic and the Thing as they fight crime and strive to keep their city safe in this new cinematic reboot.
Learn more about the characters and the world portrayed in the film here
Release Date - August 7, 2015
Kahlil Gibran's perennial classic, The Prophet, follows the prophet Almustafa as he holds forth on life, love, philosophy and meaning.
Watch the trailer for the film here
Release Date - August 7, 2015
When Jude's best friend and drug buddy Teddy dies of an overdose, Jude exchanges drug addiction for an obsession with straight edge living. But a life without drugs or alcohol does not necessarily mean a life without problems. Eleanor Henderson's 10,000 Saints provides an intimate look at what teenage rebellion means to different generations and the universal angst of becoming your own person in this portrait of 1980's New York City.
See the trailer and follow their Facebook page here
Release Date - August 14, 2015
In Robert C. O'Brien's post apocalyptic tale Z for Zachariah, Ann Burden has managed to survive the nuclear war that destroyed the rest of the country. Ensconced in her house in an idyllic protected valley, she lives each day in solitude, convinced she is the only survivor. So when a strange man in a radiation suit appears in her valley, she responds with joy and relief. But is this man the savior she's been waiting for or a whole new danger to confront?
Watch the trailer here
Release Date - August 21, 2015
Stay tuned to see what other great books are headed for the silver screen
---