If you've heard it once, you've heard it a million times - the book was better. There's nothing like debating the differences between a favorite book and its translation to the screen. But if you don't know your beloved series is coming out as a movie or that the fun looking preview you saw was adapted from a book, how can you join the debate? The Library to the rescue! Here we will be exploring the movie adaptations soon to hit your local theatres and give you the chance to read before you view.
Coming this November :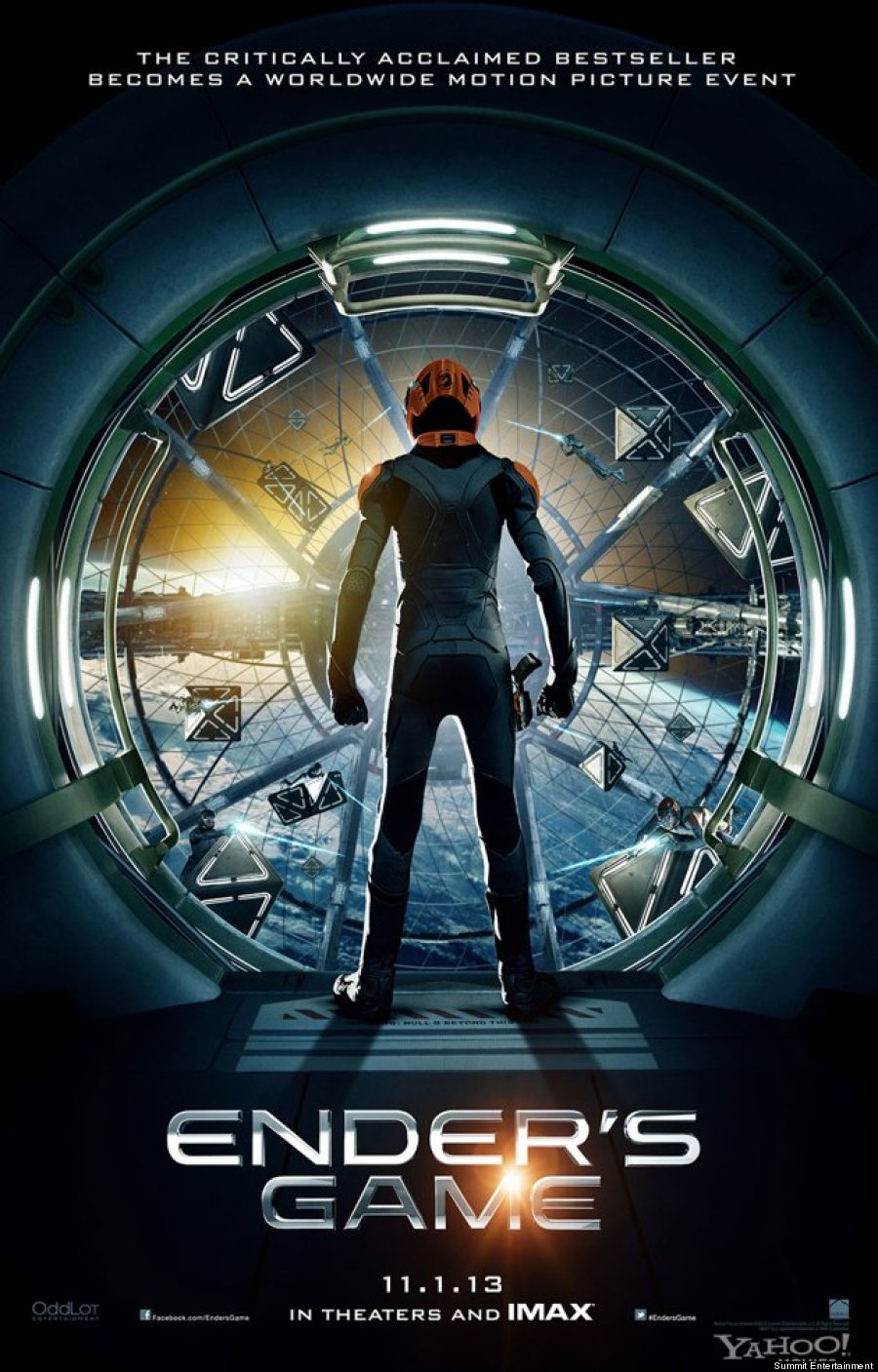 First up we have Enders Game by Orson Scott Card, the genre changing Science Fiction tale of a boy genius and his training to be a soldier in Earth's desparate war with the alien Formics.
Watch the trailer, see special clips and find showtimes here
Release Date - November 1, 2013
How I Live Now by Meg Rosoff tells the story of Daisy, a young girl visiting her cousins in England when an unknown enemy attacks and occupies the country. Left without adult supervision and unsure who to trust, Daisy and her cousins must navigate a country at war and try to find a way back to safety.
Watch the trailer here
Release Date - November 8, 2013
The Book Thief by Marcus Zusack, is a captivating read with an unusual narrator. Death tells us the story of Leisel after her placement in a non Jewish foster home in Nazi Germany. Her questions and fears, her rebellions and her hesitations all tell the story of a strong spirit in a reprehensible situation.
Watch the trailer, see photos and join the discussion here
Release Date - November 8, 2013
Catching Fire is the second book in Suzanne Collins thrilling and addictive series The Hunger Games. Follow Katniss and Peeta as they face the consequences of their controversial win. Did they really think the Capital would let them get away with it?
See production photos, watch the trailer and learn about the cast and crew here
Release Date - November 22, 2013
Stay tuned to see what other great books are bound for the silver screen
---